Holly Tracy is a Licensed Marriage and Family Therapist and a Licensed Professional Counselor who believes in the importance of creating and maintaining healthy and fulfilling relationships. Using cognitive-behavior therapy, family systems therapy, play therapy, and rational emotive behavior therapy, she works with children, adolescents, adults, couples, and families to identify and use strengths to facilitate growth and change.  Being a Certified Trauma Specialist and Certified in Thanatology, she specializes in the linked issues of loss and trauma, both past and present.  As a Registered Play Therapist Supervisor, she is equipped to work with young children through resistant adolescents.
Additionally, as an Approved Clinical Supervisor, Holly is passionate about providing clinical supervision and consultation services. As the clinical supervisor for the Residents at the practice, she works closely with them to ensure clinically sound, ethical and legal practices.
Personal Statement
As a professional with training in multiple specialty areas, as well as a wife, mother, and someone connected to the military for almost twenty years, I bring practical life experience to my view of the world. Sometimes things happen that we don't like, usually we are ok, but sometimes we get knocked for a loop and need support and someone with whom we can talk. I utilize family systems theory, cognitive-behavioral therapy, and play therapy as appropriate.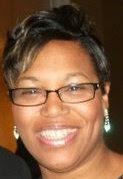 Angelique Payne is a Resident in Counseling who is currently working towards obtaining licensure in Professional Counseling. She holds a Bachelor of Arts in Psychology from Saint Leo University, a Master of Arts in Counseling from Regent University and a Certification in Sports Counseling from California University of PA. She is also a recognized National Certified Counselor. She utilizes Family Systems, Play Therapy, Cognitive Behavioral Therapy (CBT), and Sports Counseling.
She counsels individuals, couples, families, children, adolescents, athletes, groups, and teams. Her clients include individuals of various ages (the young in years to the young at heart), races, ethnicities, and religions. She considers it an honor and privilege to assist her clients in helping them find their place of wholeness and peace.
Terri Widen is a Resident in Counseling who is currently working towards obtaining licensure in Professional Counseling. She holds a B.A. in Psychology from Ohio State University and a M.A. in Clinical Mental Health Counseling from Regent University. She tailors her approach to the unique needs of the client, predominantly utilizing Cognitive Behavioral Therapy (CBT), Family Systems, and Play Therapy.